Things to do in Las Vegas with kids are hot and this Summer. Las Vegas with kids is now more entertaining due to new Las Vegas shows, attractions and activities on the Strip. Most hotels have at least one child-friendly activity, most having arcades and other things to do for kids. The Sin City days of adult-only activities are gone! Say hello to the new "Family City" with tons of things to do for kids on the Strip"!
Top Things to do in Las Vegas
Our top vote for the best things to do are: Marvel Avengers STATION, located at the TI hotel, this attraction has an extensive range of authentic props and costumes from the Marvel Avengers movies. High Roller: your family will love the High Roller Observation Wheel at LINQ hotel. With stunning views of the Las Vegas Strip, this attraction is a sure hit! The Stratosphere Tower and Observation Deck not only offer a stunning view of the Strip but there are rollercoaster rides too! Mystere by Cirque du Soleil is LasVegasKids vote for #1 family show in Las Vegas. If you like Shark Week on TLC you'll love The Shark Reef at Mandalay Bay!
Cheap (and Free) Things to do in Las Vegas
You'll be surprised to learn that there are a ton of things to do in Las Vegas on the cheap. Whether you?re on a budget or simply looking to focus your dollars on one spectacular experience? Las Vegas offers plenty of entertainment completely free of charge. This list of free things to do in Las Vegas with kids includes attractions, shows, hotels, and more.
Activities to Avoid -- What Not to do
It doesn't matter whether you visit New York City, London, Chicago or Vegas--there'll always be areas, places and times of the day that aren't ideal for children. The Strip is no exception. Remember, this is still Sin City, it's just less sinfull all the time so vigilance is still required. Don't go out with your young kids after 11pm. Don't try to sneak them into a show that isn't suitable or that they're not old enough for. Don't drop them off at child care and leave the hotel.
Things to do with kids in Las Vegas on the Strip
All ages

There are activities and shows...then there's Mystere, in a league of its own. We think Mystere is the best family activity in Las Vegas. It's the longest running Cirque du Soleil performance and was voted Best Family Show in Las Vegas by LasVegasKids in 2018 and 2019. Featuring breathtaking acrobatics and stunts, it's held in a show room where every seat is offers outstanding views increasing the entertainment value. There are plenty of shows in Las Vegas, many are family-friendly, but few offer the quality of Mystere. For those who've never attended a Cirque du Soleil production, Mystere is the perfect show to begin with.

All ages

Things to do in Vegas with kids don't get much better than Marvel Avengers STATION Las Vegas. This is one of the most entertaining family activities in Las Vegas and certainly one which'll keep your children entertained for a while! Marvel Avengers STATION is an interactive exhibit and attraction at the TI hotel bringing visitors into the world of The Avenger. On display is an extensive range of authentic props and costumes from the Marvel Avengers movies.

Why go: You'll get to see Captain America's uniform and shield, Black Widow's uniform and weapons, and other characters. You'll be guided by through the exhibit by a mobile app you download. The app will be your training device, leading you through your mission. You get to choose a fun commemorative entry ticket and keep it as a souvenir.

What to do nearby: Marvel Avengers store, Mirage Volcano erruption, Mystere by Cirque du Soleil. Enjoy your mission!

All ages

Wow! Rainforest Cafe + Show only $33.90

Gregory Popovich and his team of 30 trained furry friends--all once in shelters have been turned into Las Vegas show celebrities. This show has been featured on The Tonight Show, USA Today and David Letterman and has many thumbs up votes with kids of all ages.

All ages

Eiffel Tower & High Roller day package only $33!

High Roller Las Vegas was voted among the top 5 things to do in Las Vegas with kids and has become a Las Vegas attractions favorite. This 550-foot tall observation wheel has a 360 degree view of the Las Vegas Strip. You'll love seeing all the Vegas sights from far atop this gigantic ferris wheel which is taller than the famous London Eye! Within close proximity you'll see the Fountains of Bellagio, Eiffel Tower at Paris and more. High Roller is a great Vegas attraction especially for kids and well worth the cost of tickets--youth day tickets for $8 (ages 7-17), you can't beat that.

Minimum Age: 13

In High Demand - Some Sections Sold Out

Fans of Criss Angel & Cirque du Soleil get to see a unique combination of the two forces. The show features Angel's magic and well-known stage presence presented with the artistic flair that is Cirque du Soleil's signature. The main focus of every act is Angel's magic. The set and illusions are stylized with a gothic feel much like an old-fashioned circus.

Minimum Age: 5

Best Price Le Reve Tickets Guarantee.

Le Reve Las Vegas has earned a place among the top Las Vegas shows and you'll understand why once you experience its pools, platforms, tunnels and overhead acrobatics. The action begins when you see fire, water and smoke appear all around you. This Cirque-like show is unique and memorable, possibly giving Cirque du Soleil shows a run for it's money, not a easy feat, but indeed there are many who believe Le Reve is better than 'O', Beatles Love, Ka and Michael Jackson. Judge for yourself.

The circular Le Reve theater means the performance is excellent from just about any seat so you can. "Poolside Seating" is generally cheapest, closest to stage and you may occassionally get a splash of water from the 1 million gallon, 27 foot deep swimming pool stage.

All ages

Fly LINQ is the first and only zipline on the Las Vegas Strip You'll zipline 12 stories above the LINQ Promenade with 10 other high adrenaline thrill-seekers. The choice is yours: riide "superhero" style, laying down on your harness or ride in the seated position, recommended for first-timers. It's a great Las Vegas kids activity!

All ages

It's hard to put Blue Man Group into words: take a rock concert and a comedy show, add a heaping dash of whimsy, stir in unrivaled creativity and a generous pinch of high-tech visual treats. Shake well and serve! There's no act in the world like Blue Man Group, and their enduring popularity proves it. Blue Man Group can be called the ultimate sensory overload show. Three black cladded mute men covered in shiny cobalt blue paint take the audience through a journey of sound, light and color. They entertain using music and lights, drums, neon, and movement. This show is fun, bright, visual, colorful, funny and bursting with theatrics and entertainment. There's a reason why 35 million people around the world have attended a Blue Man Group performance, because it's fun and creative and bizarre.

All ages

Eiffel Tower & High Roller day package only $33!

The Eiffel Tower Experience, located at the Paris hotel, is one of the top things to do for Las Vegas visitors. Take a glass elevator to the 50th floor for a panoramic view of Las Vegas from this half-scale replica of the Eiffel Tower. Along the way, your tour guide, will point out can't-miss Vegas landmarks.

Minimum Age: 5

LOVE by Cirque du Soleil takes audiences on a magical journey through the fantastical world depicted by the music of the Beatles. Acrobatics, aerialists and a cast of colorful, intriguing characters combine to create a mystifying visual pared with the already sensational soundtrack.

Minimum Age: 5

Up to 42% Off! Best Price Guaranteed.

KA is a coming-of-age tale, presented in Cirque's now legendary 'feast-for-the-senses' style that is, at the same time, exhilaratingly beautiful. Inspired by the Egyptian idea of 'ka a spiritual duplicate' the show tells the story of twins, male and female, who are separated and finally linked in their destinies and their destinations.

All ages

VIP Seat Upgrade: Free Drink & 2-for-1 Buffet Voucher

Mac and his goldfish (don't worry, we won't spoil the surprise for you) have been renowned fixtures of the Las Vegas show circuit for over a decade and it's easy to see why. At first glance, his retro style may be off-putting, but don't be deterred by the plaid suit and bad haircut – retro doesn't mean old-fashioned, and in this case it certainly doesn't mean boring!

Minimum Age: 5

Booked +100 Times the past 24 Hours.

In the inimitable style of all Cirque de Soleil shows, O weaves an aquatic tapestry of eye-catching moments with world-class divers, synchronized swimmers and performers of every description. Defying gravity and the human imagination, the show embraces the magic of music, extraordinary costuming and the surreal, moving every element out-of-the box to provide once-in-a-lifetime entertainment.

All ages

In High Demand - Some Sections Sold Out

Shark Reef offers 14 exhibits are devoted to more than 2,000 animals, including crocodiles, piranha and 15 species of sharks. A 1.3 million gallon shipwreck allows visitors experience an almost 360-degree view, teeming with sharks and fish, through an acrylic tunnel. The Touch Pool is where guests can touch a collection of animals including sharks, rays or horseshoe crabs.

All ages

GameWorks features more than 200 games organized into several themed attraction areas. Try your hand at new games like Dance Revolution and Indy 500, or reminisce with old favorites such as PacMan, Centipede, and Asteroids. There's also a carnival-style "Big Win Zone" where visitors can collect tickets for winning and redeem them for great prizes.

Minimum Age: 6

In High Demand - Selling Out Fast

If you always wanted to go up, up and away on a hot air balloon ride, now's your chance. Vegas Balloon... Read more

All ages

Adam London's afternoon comedy magic show, Laughternoon, features clever sleight-of-hand magic with a touch of hilarious comedy. London became interested in magic after watching his grandfather perform card tricks. He started out in musical theater in college and perfected his craft in comedy clubs around the world including L.A. Comedy Club and the Improv Comedy Club. He had a stint working for the Mac King Comedy Magic Show in Las Vegas and has worked in the famous Magic Castle in Hollywood.

All ages

Step into the shoes of a real crime scene investigator working to solve one of three different murders. Helped along by videos featuring your favorite characters from the CSI show, as well as real-life forensic experts, you'll match DNA, compare tire tracks, examine bullet casings and determine if you've correctly identified the murderer! If you have, you'll receive an official CSI diploma.

All ages

Stretched between two of the Rio's skyscrapers, the VooDoo Zipline at the Rio Las Vegas sends riders on a breathtaking journey as they soar above the neon playground of The Strip. First, attendants strap guests securely into a tandem seat, suspended nearly 500 feet in the air by strong metal cables. Then, as the riders' friends cheer from the Rio's 51st floor patio, the double-seater zipline throne flies at 33 mph over an expanse of pools, palm trees, and tall buildings.

Minimum Age: 1

Madame Tussauds, the worldwide favorite attraction, lets you "grab hold" of your favorite stars with its lifelike wax creations of over 100 celebrities. From Brad Pitt, Will Smith and George Clooney to Britney Spears, Sandra Bullock and Angelina Jolie, you'll have pictures to show everyone who you hung out with in Vegas.

All ages

The sinking of the Titanic on April 14, 1912, was one of the worst human disasters. More than 90 years later, it continues to educate and fascinate young and old. In this 25,000-square-foot exhibition at the Luxor, you'll relive the calamity. If you're looking for something educational yet fun to do in Vegas this'll fit the bill--and it's indoors and air conditioned!

All ages

This world famous oasis by Siegfried and Roy showcases their dedication to animals in a unique and unforgettable setting. Lush greenery and jungle themed music abounds as you wander through the Secret Garden see white tigers, lions, leopards, and other endangered species.

Minimum Age: 5

Tournament of Kings transports audiences into the legendary realm of King Arthur. Forget the average 'dinner and a show' night out: this is an immersive and interactive experience like no other. The theater-in-the-round arena hosts valiant knights on horseback jousting for their honor while you enjoy a hearty three-course meal eaten medieval-style: sans utensils!

All ages

Category A seats: Free drink, popcorn, merchandise item!

Dance enthusiasts and casual fans alike will find plenty to love in this high-tech mix of stunning hip-hop influenced choreography, special effects, and the group's trademark flair at MGM Grand Las Vegas. Voted 'Best Family Show' and 'Best All Ages Show' for three years in a row, Jabbawockeez is modern dance at its most fun and most accessible.

Minimum Age: 5

When Terry Fator and his puppets are a marriage made in Sesame Street heaven. Without each other, Fator would have been just another middle-aged singer to walk across the stage on "America's Got Talent." And, well, the puppets would still be puppets. But thanks to their exposure of winning "America's Got Talent," Terry Fator has capitalized on his success and now headlines in Vegas with essentially a puppet show.

Minimum Age: 5

The world fell in love with him and his magic on NBC's "America's Got Talent," and now we're claiming Mat Franco as our own with his headlining magic show at The LINQ. Winner of season nine, this guy has already proven that he has the mojo to wow a massive audience with his sleight of hand and out-of-this-world magic. Oh, and his charisma just cranks it all up to 11. Performed in an intimate showroom, we love that we can get right up close to the stage to see if we can figure him out. And we're happy to say we have – he's obviously a wizard. He will, however, teach you one trick during the show that'll make you want to slap your forehead, but you'll still be dumbfounded for the remaining 85 minutes of magic. Like, c'mon… how does he get the phone in the audience booth?! Or the playing card in the Ramen package? Scratching your head too?

All ages

Big Bus Tours, a hop-on, hop-off tour in Las Vegas is the only way to see the 4-mile long Las Vegas Strip. Get... Read more

All ages

If you've always wanted to experience the thrill of skydiving, but the thought of jumping out of a plane scares the bejeezus out you, there's still hope with Vegas Indoor Skydiving. The view may be different, but at least you wont have to worry about being the mosquito on the windshield. Sounds like a win-win to us.

All ages

Topgolf Las Vegas has 107 climate-controlled hitting bays on four levels, a sleek swimming pool with private cabanas and VIP suites, 5 bars and a concert venue that holds 900 screaming fans. Top Golf is an entertainment venue is like nothing you've ever experienced...and it's all ages! Golf not your thing? Other things to do for kids includes: shuffleboard, cornhole, swimming and 105,000 square feet to explore while your friends are all trying to get that ace. It's a family-friendly environment with plenty of zones you don't have to be 21 to enter, making this the ultimate playground for kids and adults alike.

All ages

Las Vegas things to do with kids don't come more entertaining than the Stratosphere Tower. Little known fact is that the Stratosphere Tower was originally designed to be the tallest structure in American but the plan wasn't approved by Las Vegas city planner due to air traffic safety concerns. However, the Stratosphere is plenty tall! The views and entertainment make this one of the top things to do in Las Vegas for families!

All ages

Better than a golden ticket, the Las Vegas Explorer Pass gives you the freedom and flexibility to choose three... Read more

All ages

Fasten your safety belts because Ultimate 4-D Experience is going to take you on an out-of-this-world journey, while you're still in it. Yeah, the real world is cool, but is it dodging giant dinosaurs in a helicopter cool? Or what about being transported to a world of toys where your only goal is to create havoc? Enter, Ultimate 4-D Experience inside Excalibur Las Vegas. With numerous ever-changing 4-D adventures to choose from, your biggest headache is knowing which one to choose first. These 15-minute journeys are action-packed with gnarly sights, high-quality sounds and all-immersive awesomeness. If you're planning Las Vegas with kids this is needs to be on your short list!

All ages

Las Vegas Monorail provides a convenient way to travel along the Las Vegas Strip, with numerous world-class re... Read more

All ages

Get Your Scream On at Stratosphere. Rising 1,149 feet into the Vegas skyline, the Stratosphere is the the tallest freestanding observation tower west of the Mississippi in the U.S. and boasts the Highest Thrill Rides. The SkyJump attraction holds the Guinness World Record for Highest Controlled Descent and one is the most exciting thrill ride in Las Vegas.
Things to do with kids in Las Vegas off the Strip
Minimum Age: 6

Potted Potter, the widely imaginative continuation of the J.K. Rowling Harry Potter books, is coming to Las Vegas this summer for a 10-show run after a successful run in New York City's Theatre District and London's West End.

All ages

Water parks abound in the desert, but Wet 'n' Wild offers something for every member of the family. With adult slides, rides for teens, as well as kiddie pools, for the diverse family, there's an option for everyone. Note: Wet 'n' Wild is located a short drive from the Las Vegas Strip.

Minimum Age: 7

This fascinating exhibit features real human bodies and showcases 13 whole-body specimens and more than 260 organs and partial body specimens. Meticulously preserved and respectfully presented, the bodies give visitors a chance to see the complexity of the human system.Get an in-depth look inside our skeletal, muscular, respiratory and circulatory systems and walk away informed, engaged and grateful to be alive!

All ages

Up to 20% Off!

Hoover Dam Tours are plentiful, as you've likely seen by now. We'll help sort through all those tours and help... Read more

Minimum Age: 16

Suitable for beginners and experienced riders, this ATV tour takes you to places in the Mojave Desert seldom seen... Read more

Minimum Age: 16

It's time to get dirty, and one of the best ways to do it is off-roading through the Mojave Desert in a Polaris R... Read more

Minimum Age: 6

Whether you're a novice or experienced racer, Pole Position Raceway will send your heart racing. Located just ... Read more

All ages

You've probably had dreams of flying, right? But did you ever think of actually doing this (and not by plane o... Read more

Minimum Age: 3

Child tickets only $279

Travel in style in a custom Tour Trekker vehicle Enjoy free lunch and admission fees (S... Read more

All ages

The glowing sphere in Container Park isn't just a pretty sculpture—it's a portal to other worlds. Inside The D... Read more

All ages

Looking for an affordable, yet extraordinarily unordinary experience in Vegas? Twilight Zone by Monster Mini G... Read more

Minimum Age: 16

Journey by ATV into the heart of the Mojave Desert and enjoy a unique desert adventure. Great for adventurous ... Read more

All ages

Area 51 Tour from Las Vegas! This "Top Secret" tour will prove that Area 51 really does exist and who knows, o... Read more

Minimum Age: 15

Suit up in professional driving gear and get ready for a five-lap drive of a lifetime as you slip behind the w... Read more
Hoover Dam Tours are plentiful, as you've no doubt noticed, and with good reason ... Read more
More things to do in Las Vegas
Questions and comments

Is Las Vegas for Families? Is it appropriate for kids?
I'm traveling to Las Vegas in August for a work convention. I'd love to bring my 6 year old. Is Las Vegas appropriate for kids? Should I take my child to Las Vegas?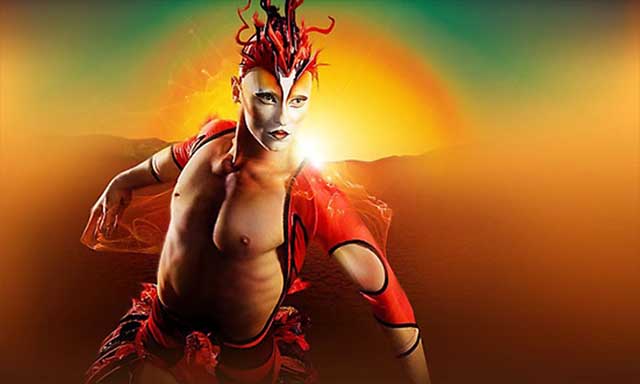 LasVegasKids.net Vegas Family Experts

The short answer: yes, Las Vegas is a great place to visiti with kids these days. The long answer: things were different prior to the "Great Recession" of 2008, which seriously impacted Las Vegas's tourism industry. Since that time Las Vegas has changed it's marketing strategy to seek out more diversity in it's visitor base--less reliance on a single purpose destination (all things sin, hence Sin City) and all things to all people. Las Vegas began attracting groups that previouly weren't desired by the city, including families. There are, of course, no shortage of articles on the internet urging parents to keep their children away from Vegas, and every now and then you'll still find the diehard traditionalist Vegas type publishing simiarlly themed articles. But Las Vegas has changed. Kids and families are not only welcome, the city has opened its arms and embraced the family travel segment. Those of us who have a long history with this town know that in previous years major hotel operators such as MGM Grand simply wouldn't touch the family travel segment. Here's a post on the MGM Grand website dated April 2, 2019 titled "Shows, Attractions and Events in Las Vegas for Kids" How things have changed!
&nbsp

Las Vegas Strip Curfew 2019
What's the curfew for under 18 years of age in Las Vegas?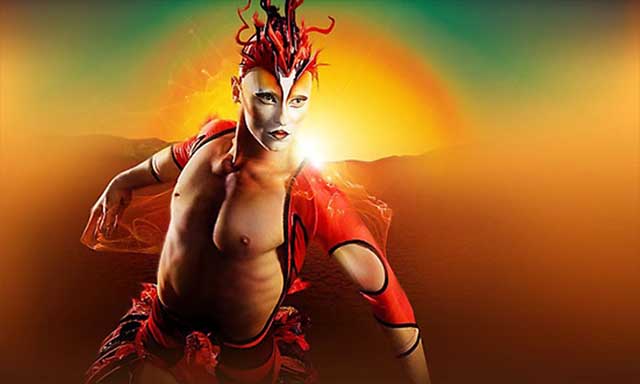 LasVegasKids.net
Vegas Family Experts
Throughout the year Las Vegas The Strip holds a 9 p.m. curfew on unaccompanied minors (under 18's). That doesn't mean kids can't be out at all, just that they have to be accompanied by an adult after curfew is in effect (see below). The curfew begins on Friday and runs through Saturday (and legal holidays) until five a.m. of the succeeding day, and between 6 p.m. on December 31 and 5 a.m. of the succeeding day and is limited to the following areas:
Las Vegas Boulevard South Between Sahara Avenue and Sunset Road;
Harmon Avenue between Las Vegas Boulevard South and Koval Lane;
Dune Road/Flamingo Road between I-15 and Koval Lane;
Spring Mountain Road/Sands Drive between Vegas Plaza Drive and Koval Lane;
Stardust Road between Industrial Road and Las Vegas Boulevard South;
Convention Center Drive;
Riviera Boulevard;
Circus Circus Drive.
On all school holidays and during the days of summer vacation, said curfew is between the hours of midnight and 5 a.m. for all children under the age of 18 years.
Downtown Las Vegas has it's own curfew. Any child under 18 years, unless employed in a downtown establishment and/or accompanied by one of a parent or guardian cannot loiter any time between the hours of 10 p.m., Sunday through Thursday and 5 a.m. of the succeeding day, and between the hours of midnight on Friday and Saturday and 5 a.m. of the succeeding day.
&nbsp

Free Things to do in Las Vegas with Kids
We're a family of 5 headed to Vegas this summer on a limited budget. What free things to do are there in Vegas that our children will like?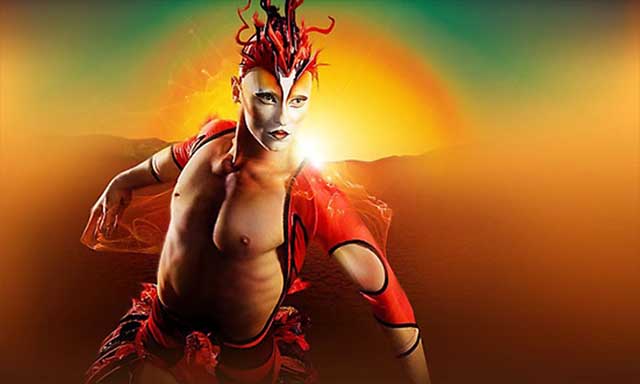 LasVegasKids.net
Vegas Family Experts
Las Vegas may be known for its extravagance, but why not save where you can? Here's are some neat ways to soak up the city's flavor while giving your wallet a break. We've got an article on free things to do in Las Vegas, but here's a highlight:
Circus Acts at Circus-Circus -- kids love this attraction and it's free. While at Circus-Circus visit the ever popular Midway.
Fremont Street Experience
Town Square Children's Park and Playground -- highly recommneded for babies and younger kids.
Fall of Atlantis at Caesar's Palace
Tree House & Play Zone at the Container Park
Streetmosphere at the Grand Canal Shoppes
Bellagio Arcadia Conservatory
Flamingo's Wildlife Habitat
Ghirardelli at Linq Promenade
Hershey's Chocolate World
Rainstorm in the Desert
The Toy Shack
Carnaval Court
LINQ Promenade -- I'd suggest this for kids older than 6 but it can ber a fun day out for children of all ages.
Ethel M Chocolate Factory and Botanical Cactus Garden
Mirage Aquarium
Brooklyn Bridge at New York-New York
...and tons more here.
&nbsp

What is there to do for babies
Hello, my family and I will be coming to Vegas for Sema (in October) and am wondering what there is to do for a 1.5 year old. I also am curious if there are strollers that can be rented, so we don't have to fly one in. Also do hotels (specifically Excalibur) have pack n plays or sleeping cribs for babies? Thank you!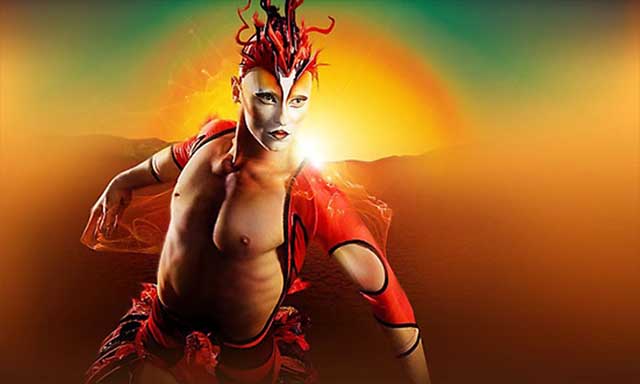 LasVegasKids.net
Vegas Family Experts
Las Vegas has a fair amount to do for babies and younger children. Starting at the south end of the Strip is Town Square Children's Park and Playground, it's free and it's located in an open-air pedestrian mall south of Mandalay Bay hotel. While there you'll be surrounded by nice retail and dining options, including a Whole Foods. Town Square is a bit too far to walk from the hotels on the Strip but a short taxi ride should cost no more that $10-$15.
In the polar opposite direction, in Downtown Las Vegas, is the Tree House & Play Zone at the Container Park. This open-air shopping center built from repurposed shipping containers. Located just a few blocks away from the Fremont Street Experience, this open-air shopping center filled with boutique retail shops, restaurants, and live entertainment. Your baby or young child will love the full gated children's park, it's free, which offers a 33-foot tall slide for older kids and large foam blocks for tossing around or building with.
One of the best entertainment values in Las Vegas is the Carnival Midway at Circus Circus This is the world's largest permanent circus and it offers free, live acts every day.
A feast for the eye for people of all ages is Bellagio Conservatory & Botanical Gardens. The Conservatory is open 24-hours, 7 days per week and is free to the public.
There are a few options for stroller rentals in Las Vegas. I can't vouch for any since we haven't used them so do your homework to find the best option for your particular needs. Las Vegas Baby Rentals, Mommy Rents, Cloud of Goods, Traveling Baby Company, Baby Quip
Excalibur offers cribs at no charge as do most Strip hotels (not all, some charge a daily fee). You can also request a refridgerator for your hotel room--Excalibur charges $25 for this, however, I would recommend you insist on having the fee charged if requesting a fridge for your baby, you'll find that management will normally oblige.
&nbsp

Las Vegas with Kids Under 6
Hi, we are planning to visit vegas with kids, 5 and 3 year olds. What are the options for child care when parents are busy in casino or some other activities. Are child care safe?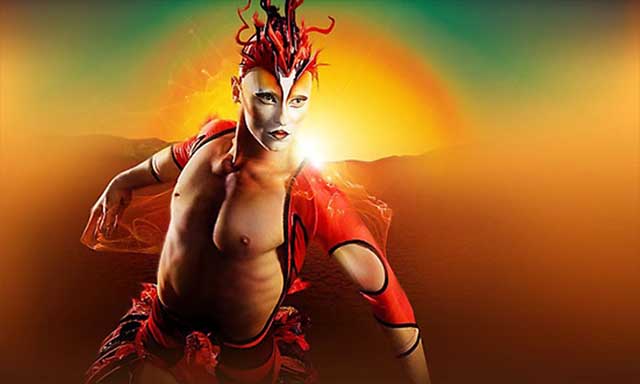 LasVegasKids.net
Vegas Family Experts
The number of families visiting Las Vegas with kids is on the rise and businesses are adapting by providing more services to accommodate them. I'd recommend you read our child care page. During December 2018 we spent 3 weeks recontacting all known tourist related child care providors in Las Vegas so it's the most current such resource on the web that we know of. I think you'll find some answers there. Some general questions to ask agencies you'll be contacting are:
If hiring a professional child care agency, how many years have they been in business? Are they licensed?
If an individual, ask for the person's resume and references.
What are the qualifications and experience of the caregiver?
Is the caregiver certified to provide CPR and First Aid?
&nbsp

Things to Do with Kids in Las Vegas on the Strip
Thanks for the extensive list of things to do but can you tell me which are on the Strip only?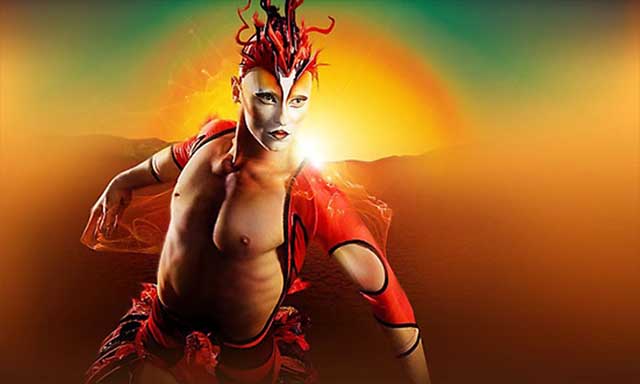 LasVegasKids.net
Vegas Family Experts
Most Las Vegas bound families will stay and play on the Strip so by far most of the listings on this page describe Strip activities, but here's an list of Strip activities (no shows included):
High Roller Observation Wheel
Fly LINQ Zip Line
Eiffel Tower Experience
Shark Reef
Gameworks
CSI: The Experience
Madame Tussauds
Titanic: The Artifact Exhibition
Siegfried & Roy's Secret Garden
Twilight Zone Mini Golf & Arcade at Bally's
Vegas Indoor Skydiving
Topgolf Las Vegas
Stratosphere Tower Observation Deck
4D Ultimate Experience at Excalibur
The Big Apple Coaster & Arcade
AdventureDome Theme Park
Town Square Children's Park and Playground
CBS Television City Research Center
M&M's World Las Vegas
Brooklyn Bowl
LINQ Promenade
Bellagio Gallery of Fine Art
Fall of Atlantis Show
Brooklyn Bridge at New York-New York
Hershey's Chocolate World
Free Circus Acts
The Fountains of Bellagio
Mirage Volcano
Bellagio Conservatory & Botanical Gardens
&nbsp